the LAVA Lab
a Spiral Lab YOGA AND MEDITATION Retreat in HAWA'II!
take a deep regenerative dive with us in Kehena Beach, hawa'ii! on the big island
the LAVA LAB, a women's* yoga retreat
June 17-24, 2019.
Registration Includes:
7 lAVA LAB YOGA & creative MEDITATION SESSIONs
6 nights, 7 days accommodations
3 DELIGHTFUL, HEALTHY meals daily
SHARED DOUBLE SUITE (bed and bath)
(Limited Single Accommodations are available! Please inquire to spirallabguru@gmail.com ASAP if you'd like a single as we will book them on a first-come first-serve basis)
*All Women Welcome
PLUS...
OPTIONAL POSTURE CLINICS TO REFINE YOUR PRACTICE OF ASANA OF YOUR CHOICE

CHANNEL YOUR MUSE

TAKE TIME TO CONTEMPLATE, SWIM, WRITE, dream

BOOK AVAILABLE PRIVATE SESSIONS WITH REIKI PRACTITIONER SHELLEY NICOLE

BOOK AVAILABLE PRIVATE ROOTSONG SESSIONS WITH KARMA MAYET
**Plan to fly in to Hilo
Airfare not included. **
REGISTER NOW WITH A Deposit of just $388. Deposit is Non-refundable.
all registration fees due by may 15
Registration payment plans
Payment in Full, Total $1557.

OR

Register with a Deposit of $388 anytime, and complete 3 additional payments of $388 by May 15.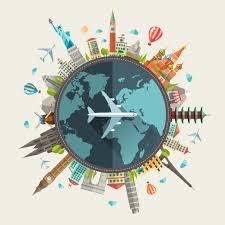 Book Easy Affordable Travel with Deneen Haywood
617-974-6674
Please feel free to contact Travel Agent Deneen Haywood for assistance booking your flights to and from Hilo, Hawa'ii. She'll help you find the most affordable and convenient routes! Your trip to Hawa'ii can be reasonable and hassle-free! (Travel by D is a recommended service and not affiliated with Spiral Lab)
Erupt into Your Euphoric Flow!